14 04 2010 - Walk and photos - Mardale Ill Bell, High Street, Rampsgill Head, High Raise and Kidsty Pike with Paul W. and Jan from Mardale Head.
16 10 2008 - Walk and photos - The Knott, Rampsgill Head, High Raise (Martindale) and Brock Crags with Paul D.
Walk first completed 20 08 2002 with Richard. We parked by St Peter's church, Martindale and followed the path over Nettlehow Crag and Bronthwaite Crag before cutting back north-eastward towards Loadpot Hill. We then followed the route of the Roman Road over Whether Hill and Red Crag before climbing up to High Raise. We continued over Rampsgill Head and The Knott to Rest Dodd before descending through the Deer Forest and over The Nab eventually joining the road near Dale Head. It may be that this is private land and we shouldn't have walked here. We saw hundreds of deer on the way down.

High Raise Summit looking towards High Street (16 10 2008)

High Raise with Rampsgill Head to the right from The Knott (18 02 2004)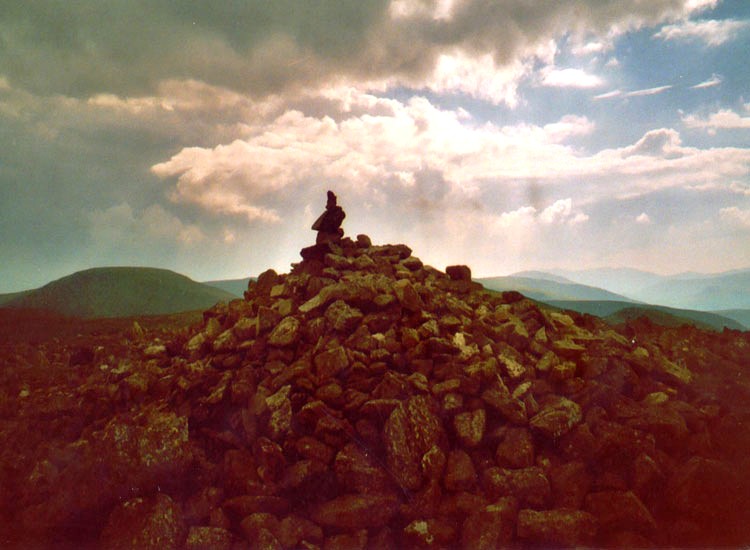 Storm clouds over High Raise summit (20 08 2002)