2005 04 09 - Walk and photos - with Paul Drury as part of the Fairfield Horseshoe taking in Low Pike, High Pike, Dove Crag, Hart Crag, Fairfield, Great Rigg and Heron Pike.
Walk first completed Easter 1986 with Richard, Paul W and George in the snow

.

Also completed

with Richard in June 1989 and 28 10 1999.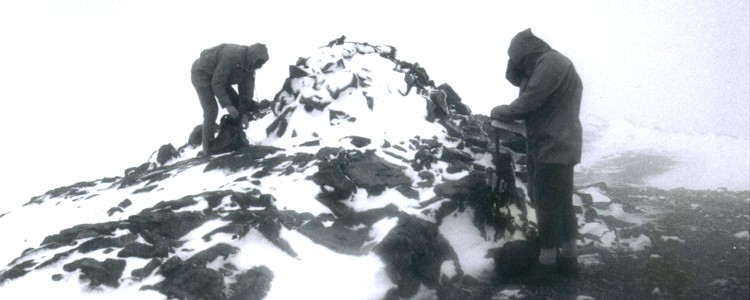 Dove Crag summit (Easter 1986)
And again (04 09 2005)

Dove Crag from Red Screes (14 09 2005)